Posted by Jassy Verdult for Mary's Tack and Feed on 21st Oct 2021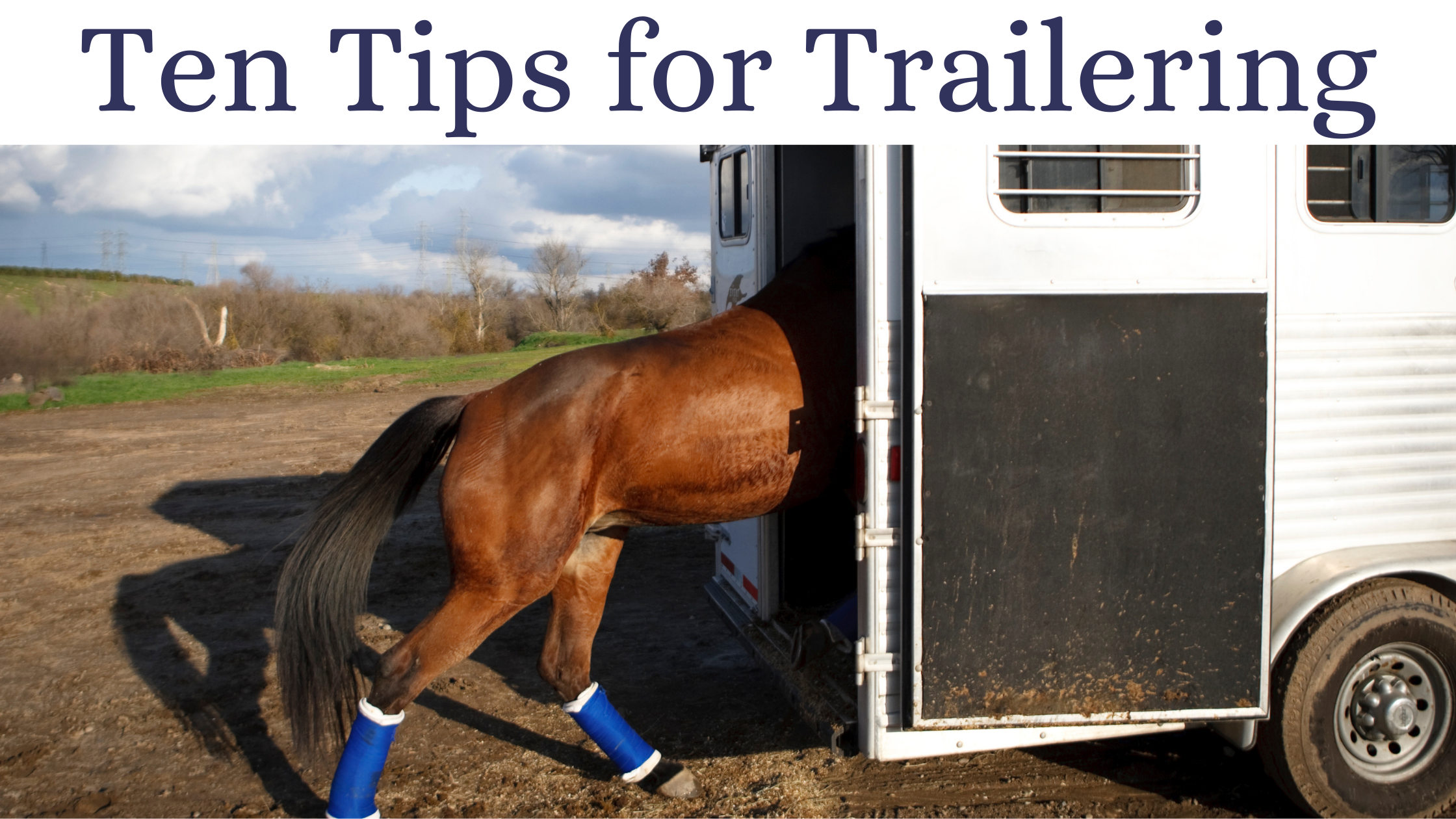 Whether you're a hauling pro or trailer novice, confidently take on your next equine road trip with the help of Mary's Tack and Feed trailering essentials. Versatile for a trip to a show, a visit to the vet, or a move to a new barn, these essentials are sure to keep your experience a breeze: relax, and enjoy the ride!
The Basics
-Slow Feed Net: Horses tend to do best when they eat during a trailer ride. Slow and steady wins the race! So encourage your horse to nibble on hay at a slower pace with a slow feed net. Giving them something to munch on during the trip will help decrease travel stress and prevent ulcers, colic, and digestive issues that can be paired with traveling.
-Trailer Ties: adjustable and affordable, Centaur Trailer Ties feature a swivel panic snap for the halter and bull snap for the trailer. Featuring a fashionable print and assorted colors, you can be sure to travel in style!
-Blocker Tie: instead of a solid restraint tie, consider a gentle support tie that allows slack when your horse panics or moves quickly during a quick tie-up.
Find all three of our trailering basics at Mary's Trailer Accessories page.
Horse Attire
-Protect your Horse:Shipping Boots, Standing Wraps, and Shipping Halters keep your horse looking their best, protected, and comfortable for the long haul.
-Reduce Risk: consider a kicking chain if your horse is particularly high-energy or prone to kicking in trailers: not only will a kicking chain deter rowdy behavior, it will keep your horse safe from injuries on the road.
Horse Health Supplies
-Calming Paste: no matter how experienced, traveling may cause stress to your horse's immune and digestive system: affecting performance and overall health. Help your horse relax and reduce travel jitters with UlcerGard or Perfect Prep.
-First Aid Kits are essential while traveling: prepare for the unexpected with our comprehensive Effol First Aid Kit, full of helpful equipment such as an ice pack, bandage roll, scissors, and wound care products.
Final Tips for Travel Day
-Practice, Practice, Practice: grab a friend, trainer, or favorite barn buddy and walk through a few practice runs before the big day- especially if it's the first time for horse or rider. Because most injuries with trailering happen during loading and unloading, a few run-throughs make the horse and rider more confident in the process and eliminate stress for the real deal.
-Make a List, Check it Twice: take note of medications, paperwork, emergency numbers, and extra equipment you or your horse will need for your travels. Take the time to map out a door-to-door itinerary of estimated arrival times, including breaks and trailer-friendly rest stops.
-Keep your head high: when you've made it on the road, put on your favorite tunes and enjoy the ride!