Posted by Mary's Tack & Feed on 28th Apr 2022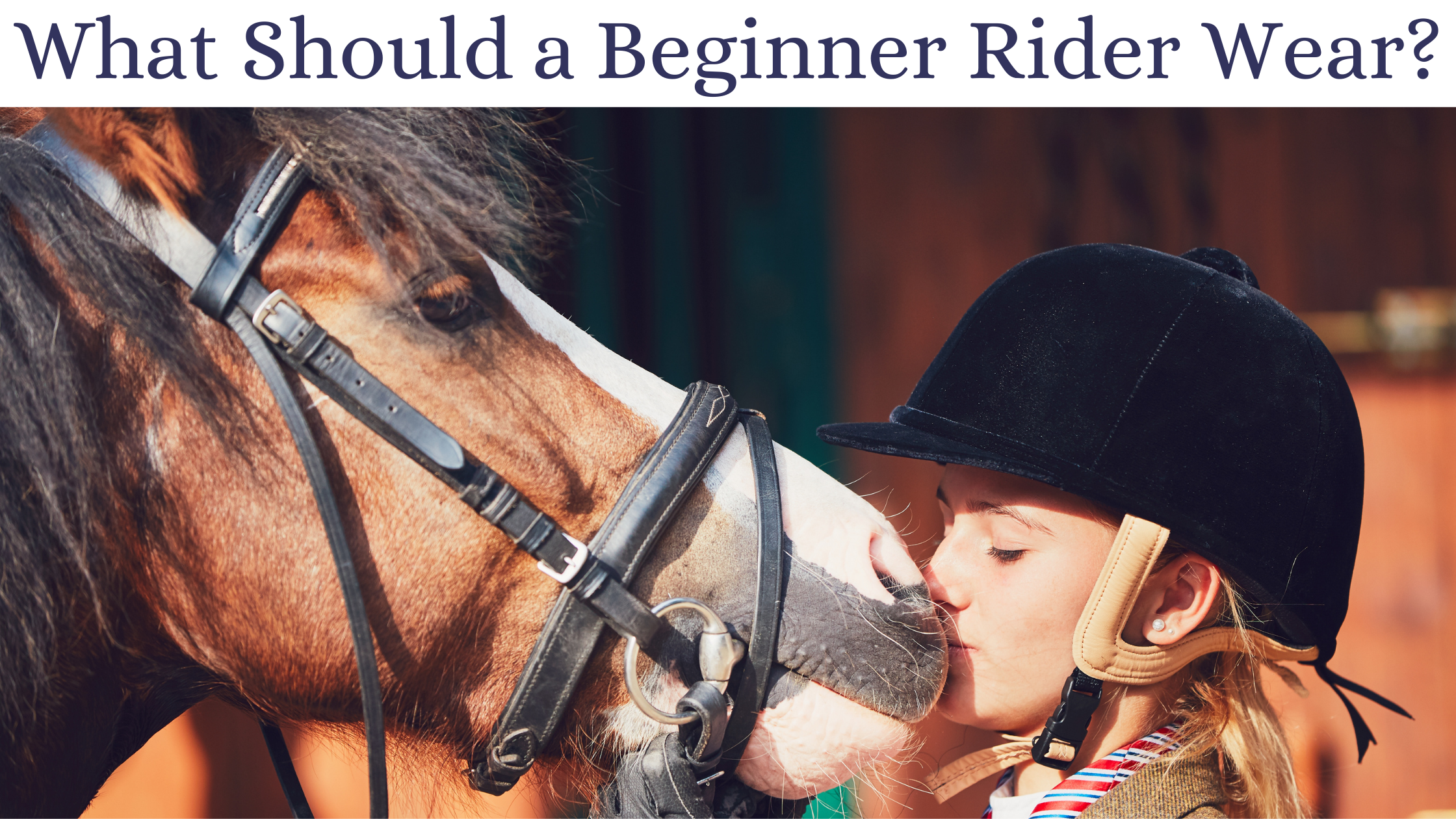 If you're about to start horseback riding lessons, you're likely wondering what you'll need to wear to stay safe and comfortable in the saddle. Whether you decide to ride English or Western, Mary's Tack and Feed has you covered with all the essentials from the boots you'll need to keep you feeling sturdy to the right helmet to keep you protected in case of a fall.
Horse Riding Gear for English Riding
If you decide to ride English, you'll want to start with the proper helmet. This is an essential for any beginner as it will keep you protected in case of a fall, and later on it will keep you safe during fast-paced events, such as jumping or polo. Mary's Tack and Feed carries a great selection of English riding helmets at all price points, but you'll want to be sure to choose the one for your head size for a proper fit.
Next, invest in a great pair of men's breeches or women's breeches. At this point in your training you can wear any type of top, but breeches will keep you comfortable and are designed especially for rubbing against a saddle. Tall English riding boots or paddock boots and half chaps are the next essential part of your gear, as you can't get the proper feel for riding without them. While there are lots of other types of English riding gear that you can invest in later, these are the most important pieces for any beginning rider.
If you think you'll be doing any eventing while learning to ride, such as jumping or cross-country riding, you may also want to invest in a safety vest. Because these fast-paced types of riding involve jumping and more dangerous activities, it's always smart to add an extra layer of protection.
Horse Riding Gear for Western Riding
If you decide to ride Western, it's still a smart idea to wear a helmet if you're a beginner. While most Western riders don't wear helmets in the show ring, it's perfectly acceptable (and smart) to wear one when you're just starting out.
For Western riding, most people wear riding jeans instead of breeches. Mary's carries Western riding jeans for men and Western riding jeans for women so you can find the perfect pair to suit your needs. Again, at this stage in your riding, you can wear anything you'd like on top, including T-shirts, sweatshirts or a slim-fitting jacket that allows you to move freely in the saddle. While Western riding requires a traditional Western show shirt if you decide to compete, most Western riders dress more casually when training around the barn or riding out on the trail.
Next, you'll need a pair of Western riding boots to keep your feet securely in the stirrups and protect them around the barn when you're out of the saddle. While some Western riders opt for traditional Western cowboy-style boots, you may also choose a pair of lace-up Western riding boots or endurance shoes while you're learning to ride.
Being prepared with the correct apparel is a great way to be ready for your first lesson. We have lots of options to help you feel good in the saddle and around the barn.