Posted by Mary's Tack & Feed on 28th Dec 2021
You may want to ride your horse all year long, but if you live in a cold or temperate climate, that snowy, icy winter weather could put a damper on things. Not only is riding a horse in cold weather often unpleasant, it can also be pretty dangerous if you don't have the right supplies and the proper gear for both you and your horse. Luckily, the pros at Mary's Tack and Feed have you covered with some tips and tricks for staying warm and safe on your next snowy trail ride.
Winter Riding Essentials for the Horse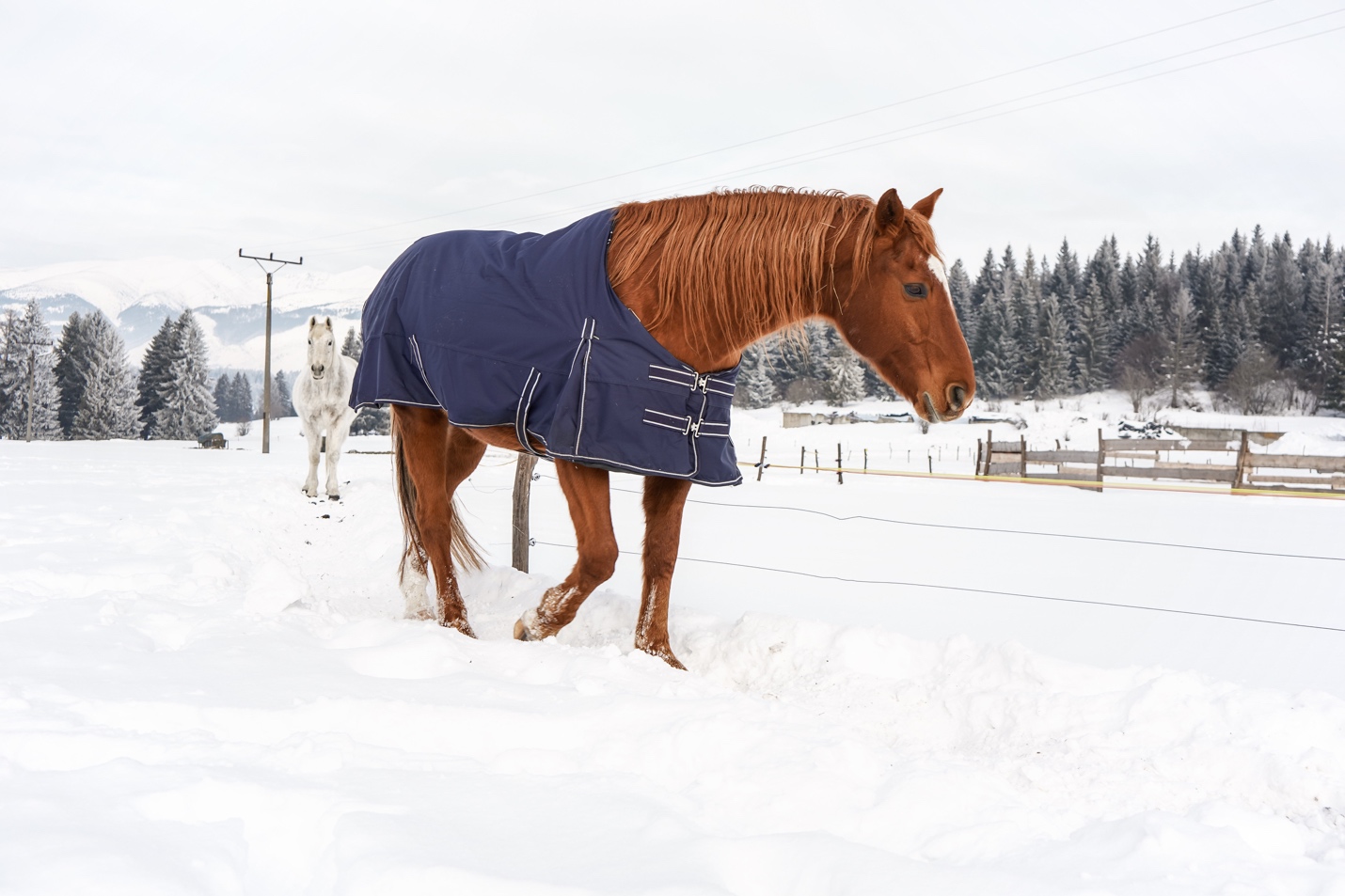 First and foremost, you want to make sure your horse is protected against the cold before taking them out on a winter ride. While horses aren't susceptible to things like frostbite - and in fact, they actually enjoy cooler temperatures - once the temperature drops below about 20 degrees Fahrenheit, they can start to become cold and uncomfortable.
In order to keep your horse safe from the elements on a ride, you'll first want to invest in a rump rug or quarter sheet to keep the large group of muscles in their hindquarters warm. These blankets are designed to go under a saddle, and they also wick moisture away from your horse's skin to keep them warm and dry in chilly temperatures.
If you live in a particularly icy or muddy climate, you may want to ask your farrier about shoeing your horse with special winter weather shoes. Items like shoe rims and rubber shoes offer traction and protection against dangerous snow and ice, which may make riding safer and more pleasant in all types of weather.
Lastly, you'll want to consider how you cool your horse down once the ride is over. While you may simply let your horse dry off under a cooling sheet during nicer weather, in the winter months, that sweat can become uncomfortable and may even lead to illness if you don't cool your horse down properly. We recommend investing in a cooling blanket made of a naturally moisture-wicking material like wool to help dry your horse's coat faster and shield them against cold air.
Winter Riding Essentials for the Rider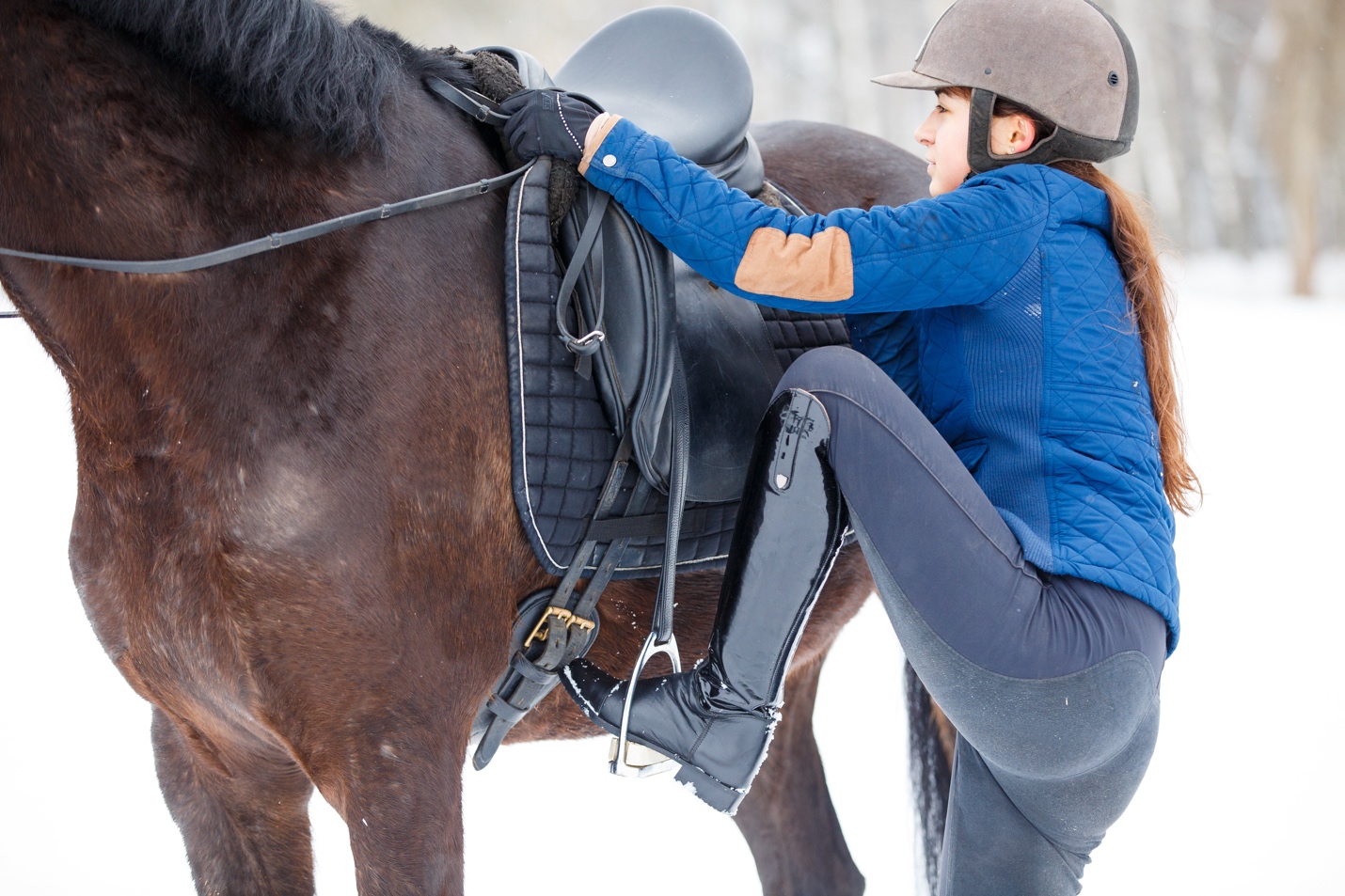 You're far less naturally protected against the elements than your horse is, so you'll want to bundle up more thoroughly before your ride. First, the footwear: if you plan on riding frequently during winter weather, we recommend investing in a pair of winter riding boots designed to offer more traction and waterproof protection against sleet, snow and rain. Underneath your boots, you may also want to wear a pair of winter socks for an added layer of warmth.
Next, upgrade your usual jeans or breeches to something more protective and insulated. A pair of lined breeches or technical riding pants should do the trick, as these offer moisture-wicking properties and insulation against cold air. Mary's Tack and Feed carries both men's riding pants and women's riding pants in these types of winter styles. You may also want to invest in a thermo-regulating riding shirt or an insulated vest for cold rides.
Finally, add a pair of winter riding gloves, which are designed to offer comfortable dexterity and grip on your reins while still keeping your hands warm.
Winter Horseback Riding
For the horse or for the rider, Mary's Tack and Feed carries the gear and supplies you need to brave the weather safely and in comfort. Order it all in one place for your convenience, and enjoy free shipping on qualifying orders too.