Posted by Mary's Tack & Feed on 16th Sep 2021
There's nothing like a good pair of leather Western chaps for horseback riding and shows. However, it can be difficult to keep these chaps clean. They inevitably get dusty and dirty from use. Keeping the leather clean and in good repair can ensure your chaps are ready to work just as hard as you are. Here's a rundown on how to clean and maintain them.
As with all leather and specialty items, please consult with the manufacturer for their suggested recommendation on cleaning. In general, a good brush and a bit of elbow grease will go a long way. The goal is to remove any sweat, dirt, or debris that may compromise the leather or zippers. We want your chaps to last a long time, and proper care ensures that you'll have many happy rides in them.
Suede chaps can be cleaned with a mild leather cleanser. Simply remove the salt and residue on the suede and let them dry fully. You may want to use a brush to get most of the grime off before attempting to clean with a damp rag.
If your chaps are genuine leather Western chaps wipe down the leather with a cloth or soft brush. This will remove any debris on the chaps. Next, apply a saddle soap, such as Passier Glycerin Saddle Soap or Farnam Leather New Glycerin Saddle Soap. Use a damp cloth or sponge to apply the saddle soap, working in a circular motion to remove the dirt. Afterward, wipe the chaps again with a damp cloth, then let the chaps air dry. Once dry, apply a leather conditioner like Passier Lederbalsam Leather Conditioner, Oakwood Leather Conditioner or Lexol Leather Tack Conditioner. Test a small inconspicuous area of the chaps before applying the conditioner all over to ensure it doesn't alter the color of the leather then apply with a dry cloth. A high-quality leather conditioner absorbs thoroughly and doesn't leave any greasy residue, but it keeps your leather looking great.
Cleaning your chaps also means cleaning the zippers and checking the stitching. A soft brush is a great way to ensure the teeth of the zippers stay clean and run smoothly. Loose stitching tends to fail at the worst time. Take a few moments to repair any loose stitching and keep your chaps in tip top shape!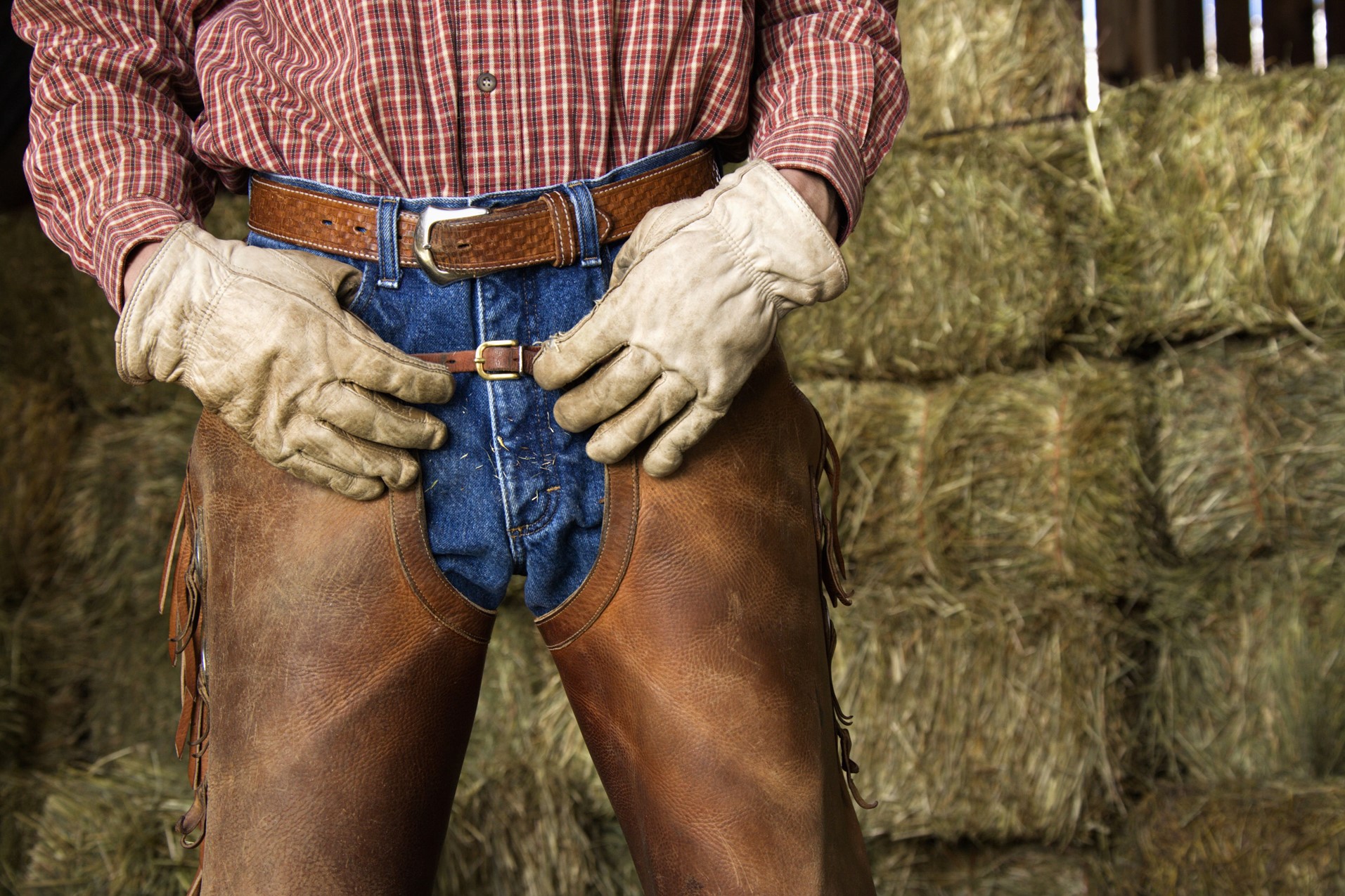 You can keep your chaps from fading by storing them out of the sun when not in use. This goes for ulrasuede and genuine leather chaps.
Mary's Tack and Feed is your one-stop source for horseback riding gear as well as supplies for your horse. Please feel free to contact us anytime with questions about our products or anything else horse-related.
Sources: