Posted by Mary's Tack & Feed on 19th May 2023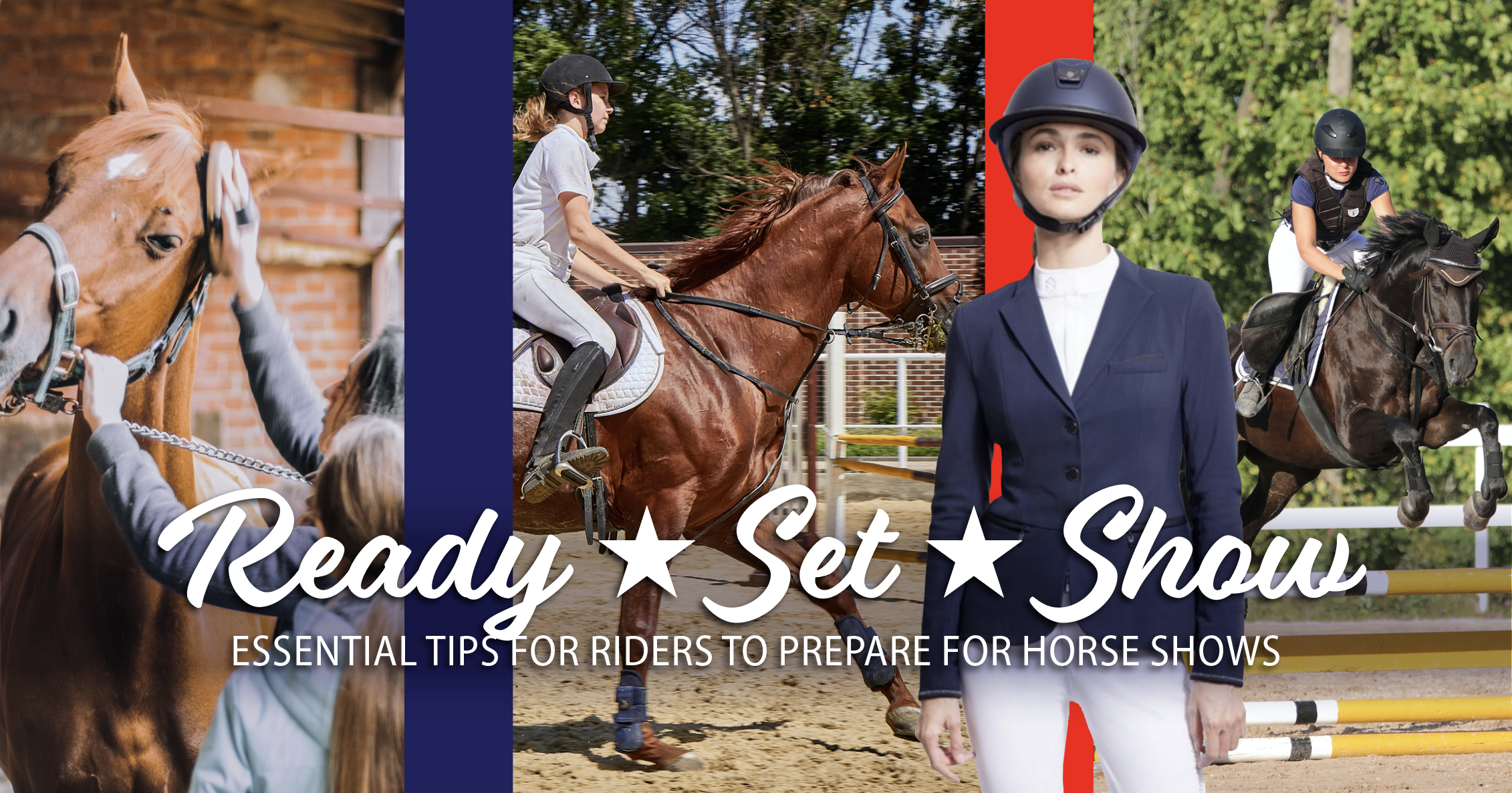 You've put in the time training for your upcoming horse show –so what's next? If you're wondering how to prepare for a horse show, Mary's Tack and Feed has you (and your horse) covered with helpful horse show preparation tips that will get your horse ready for a show.
We'll be covering the following in this article:
What to do before a horse show (One week prior + One day before the horse show)

What to bring to a horse show

How to prepare yourself for a successful horse show

Whether you're competing in a dressage show, hunter jumper show or a barrel racing competition, every horse show requires some planning. About a month out purchase items you need that may have to be ordered. Tall boots may take a couple of weeks to arrive and they need to be broken in. A week out from show day select the outfit you'll wear. Be sure your show shirt is clean and free of holes or stains and get it professionally cleaned if need be. Clean and polish the boots you'll wear on show day, and make sure you have the right helmet or hat, depending on your riding style. Keep your clothes in a garment bag and your helmet, hat and boots in their corresponding helmet bag or case.
At the end of this article are some helpful downloads with the packing lists of items you need for the horse and for the rider.
What to do before a horse show

(One Week Before the Show)
FOR THE HORSE: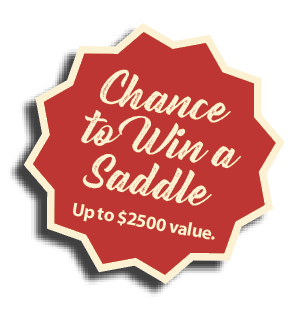 A few weeks before the show check your show tack for necessary repairs. This will give you time to repair or replace. One week before is a good time to gather the tack for the show ring. It's a good to plan ahead so you can avoid unwelcome surprises/stress on show day. Give it a good cleaning and conditioning and check for any loose stitching. Knowing that everything is in good repair will add to your confidence on show day!
Additionally, you'll want to make sure to have the Farrier visit and have all the supplies you will need: Groom Tote, Shampoo & Conditioner, Brushes, Hoof Polish, Fly Spray and Masks, Horse Sheet and/or blanket. (See full list below)
FOR THE RIDER:
Practice and mentally taking in your moves with the horse is super important, but understanding how to feel confident under pressure will also help you prepare for the day of the horse show. During the week prior to the show, take time to mentally visualize the steps you'll take the morning of the event, review the checklist so you know exactly what you'll be bringing, your morning routine and what you'll be doing on the day of the event.
Take a moment to figure out some strategies and nice confidence building phrases that you will mentally say to yourself to stay calm, focused while you are competing. Get 8 hours of rest each night, drink water and eat healthy foods to give you plenty of energy. And always remember to smile!
One Day Before the Show
FOR THE HORSE: Tips for Grooming for the Horse Show
Now is also the time to bathe and groom your horse for the day of the show. Shampoo and condition his/her mane and tail and carefully clean the rest of the coat. Once your horse is dry, use a light sheet to keep him clean overnight, a slinky to keep mane clean & tidy, and use a tail bag to keep the tail clean. This is also a good time to tidy up their mane or clip their face, if you decide to do so.
Be sure to polish their hoofs and do an overall check and you have their supplements, water and horse snacks.
Do a final check on all your bridle and saddle / tack you'll use in the show ring. Use a high-quality leather conditioner, and be sure to polish the silver details so they shine in the ring. Pack the tack away in tack bags and load them into the truck or trailer to save time on show day. Have this list so you can pack most items the night before and then have only the fresh essentials to pack in the morning.
One day before the show, press your show shirt and give the rest of your outfit a final once-over. You may also want to bring a spare shirt in the event of any spills or other mishaps. Pack a kit filled with spare accessories, brushes for cleaning your hat and boots and any products you'll need for show day.
Packing List for the Horse
Hay, Bags, Hay Nets
Grain
Supplements/Medications
Legal Calmer(s)
Horse Cookies
Water/Feed/Manure Buckets
Stall Guards
Stall Cleaning Supplies (Cart, Manure Rake)
Shampoo, Conditioner, Detangler, Stain Remover
Fly Spray
Fly Masks/Sheets
Shipping Wraps/Boots
Shipping Halters, Halter & Lead
Martingale
Ice Boots
Tack Cleaner & Conditioner
Clean Cloths
Clippers, Spare Blades, Blade Wash-LubeDuct tape
Emergency ID Tags
Name/Feed Plates for the Stall
Lunging Equipment (line, whip, bitting rig, surcingle)
Sheets or Coolers, Blankets
Tail Bag / False Tail with Bag
Braiding Supplies
Bridle, Reins, Bits
Saddle and Holding Racks
Pads
Hoof Polish/Oil
No Chew SprayLiniment
Brushes/Hoof Picks
Sponges
Ear Plugs
Stud Chains
Broom
Polo
Wraps
Brushing Boots
White board
Number Kits, Number Pins/String
Eye Screws
Double End Snaps
Extras for Horse Specific Shows
Dressage:
Legal Whip
Half Pad
Dressage Pad
Stock Tie
Bridle Numbers
Hunter/Jumper:
Half Pad (Jumpers)
AP Pad (Jumper)
Close Contact Pad (Equitation & Hunter)
Bridle Numbers
Western:
Cinch
Western Pad
Navajo Saddle Blanket
Silver Cleaner
Show Halter (Silver)
Lead with chain - Halter classes
FOR THE RIDER: Horse Show Presentation Tips
One day before the show give your outfit a final once-over. Considerbringing a spare shirt in the event of any spills or other mishaps. Pack a kit filled with spare accessories: brushes for cleaning your hat and boots and any products you'll need for show day.
Enter the ring with neat clothing, clean hat/helmet, fresh skin or makeup and tidy hair. Long hair is often tied back in tight ponytail or bun (use hairnet). When wearing a helmet use a hair net to get all your hair up under the helmet. For shorter hair and gals with bangs use gel, hairspray to hold hair in place. Simple jewelry is preferred and should be appropriate for the class. Dangling jewelry, unless perfect for your class, should be avoided as it can be distracting to your performance.
Packing List for the Rider
Show Coat
Spare Show ShirtSpare Show Breeches, show pants, jeans
Garment Bag
Boots, Boots Bag, Boot Cleaner
Helmet (or Hat)
Helmet Cast/Bag
Show Gloves
Hair Nets
Cosmetic Bag: Lipstick/Lip balm, Makeup
Jewelry Case: Earrings, Necklace
Lucky Socks
Sunscreen
Crop
Spurs
Tack Cleaner/Conditioner
Comfy Shoes & Outfit for after the Show
Water
Snacks
Tide Stick
Rain Gear
Saddle Stick Spray/Roll On
Boot Cleaner/Conditioner
Phone Charger
What to Bring to a Horse Show: The Day of the Show
Wake up early to make sure you have plenty of time to load the trailer – it's always best to be 1-2 hours early on show day. Fill the hay nets with fresh hay and pack your horse's food and water securely to keep him well fed and hydrated. Next, load the trailer with your tack and other supplies, making sure to keep things organized and easy to access once you arrive.Remember to pack nutritious snacks, water and any other essentials you may need to feel prepared and keep your energy up. Carefully load your show clothes (in their garment bags) into your truck or trailer and keep your grooming kit where it's easy to find. You may also want to bring along some camp chairs and comfortable clothes to change into once you're done competing. It will be a long day, so you want to enjoy it.
Knowing that you have put in the hours of training and practicing with your horse will give you confidence. Being sure to get familiar with the ring, stadium and having a solid warm-up will also help with the excitement of being in the competition. If you feel nervous, be sure to catch yourself and practice your confidence phrases. The goal is to have a great experience, so smile, have fun and enjoy showing off your skills, looks and personality to the judges.
Be sure to talk to your horse before and after the presentation and be grateful for all the hard work you both have put into the day. Loving words always makes us feel good and doing your best is how to make the day go smoothly no matter what the outcome is.
How to Prepare Yourself for a Successful Horse Show:
Know The Code. Read the show rules for apparel and horse tack – 1St impressions in front of the judges mean everything! Be immaculate, tight, neat and polished. Your horse will need to be clean and shiny with mane and tail brushed, trimmed and braided or bandedwithin the rules of the class or show for your competition. Have a groom bag with you at warmup or gate for final brush or spray before you enter the gate. (Horse and rider should be healthy, vibrant and in good condition).
Think Team. You and your horse are doing this together! Focus on your planning, communication, execution and anticipating your horse's needs and mood. Think ahead on how to effectively handle things before, during and after the performance.
Stay Positive. Be confident! You are prepared with a positive attitude, smile! Enjoy showing off all that you are and the skills you've developed with your horse. It's also important to be supportive to teammates and competitors. If the class didn't go as planned, focus on the things that went well for you and others. Good showmanship is always a great look.
If you have any questions please give us a call at 800-551-6279. Wishing you a safe and sensational ride!