Winter signifies downtime in the horse community; bad weather, less riding, more holiday get-togethers, and show season is long over. Winter can also be an energizing time; a time to draw a plan and plug into the equestrian community. Most horse show or equine recreational organizations have annual meetings in the off-season. This means their constituents (you!) won't have to choose riding over attending. Whether the organization is national like US Equestrian, or regional, such as your local Dressage GMO (Group Member Organization), they look to members to not only participate in the sport but volunteer their time and opinions at events like these.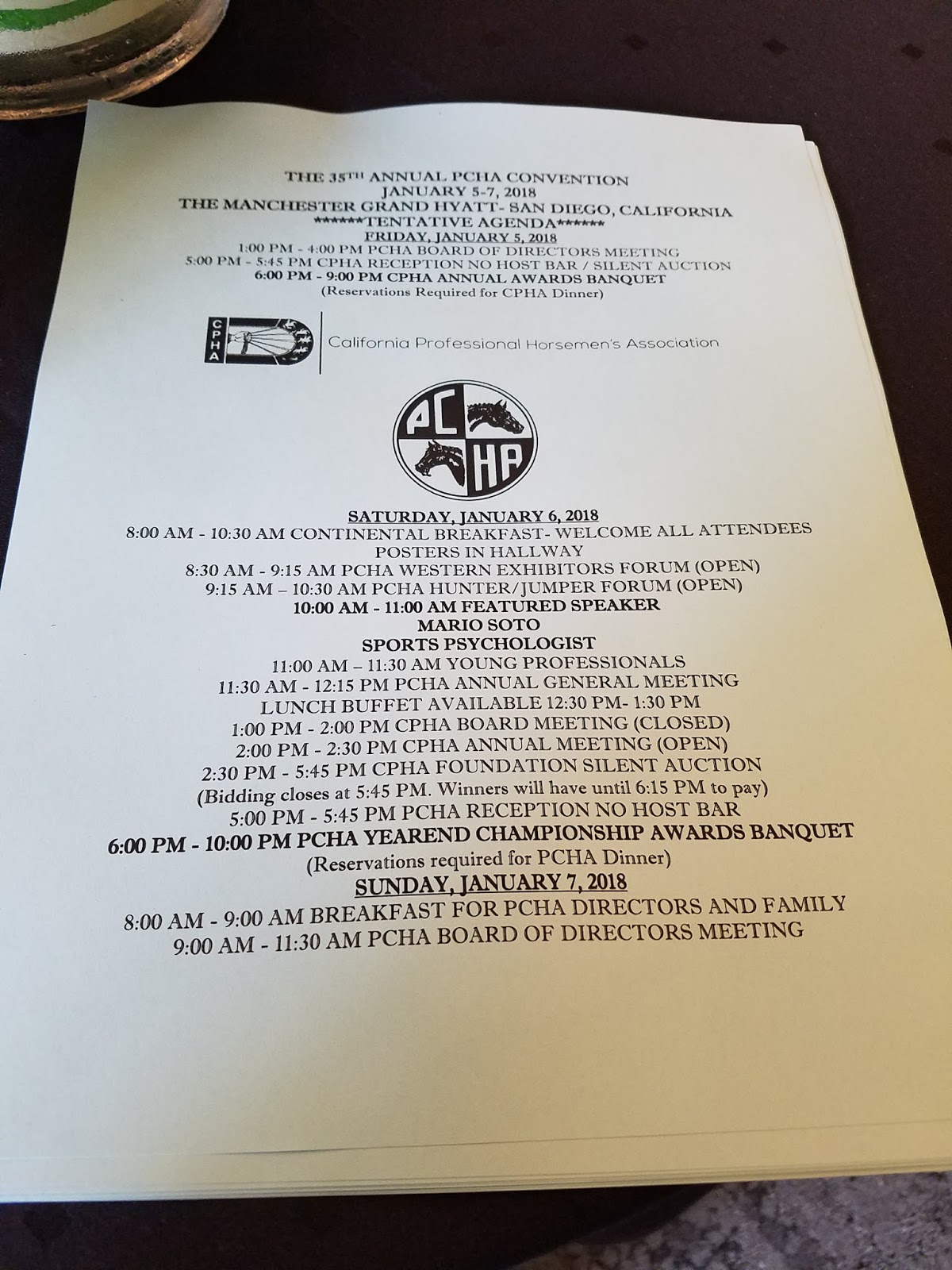 Reasons you should attend:
Have a voice - If you have questions or concerns about something that happened during the year, or on new proposals for rules or specifications – now is the time to voice it!
Learn something new – Many annual meetings have guest speakers and workshops. At the Pacific Coast Horse Shows Association (PCHA) Convention there was a sports psychologist who discussed strategies to help riders and trainers leave stress behind to enhance their rides.
Networking – Between workshops and meetings there will be ample time to grab a coffee or snack. Take these breaks as an opportunity to network with fellow trainers and competitors. You never know who you'll end up talking to - it could be Robert Dover or Nick Karazissis Jr!
Awards Banquet – At the end of a long day of meetings, most competition organizations hold an awards banquet for the previous year's show participants. This is a great chance to "let your hair down" and celebrate your barn family's successes as well as those of your fellow competitors. By yourself? That's OK! You can meet and become friends with new people and cheer each other on as the night progresses.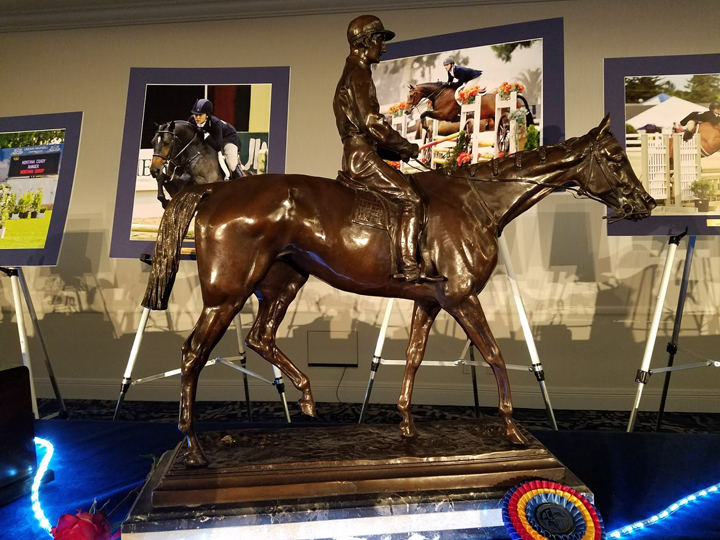 Commemorate the win with a beautiful frame from Mary's Tack and Feed
What you should bring:
Pen and Paper – Or any other device you prefer to take notes. You'll be surprised at all the nuggets of knowledge you'll jot down.
Questions – No question is a silly one. Be sure to prepare by reading rule and specification proposals and flush out ideas you've had all year.
An open mind – By attending, a whole new world and way of thinking will be available to you on how much work it takes to run these organization and events.
Due to cost and schedules, attending multiple Annual Meetings might be out of the question. You can still contact the board or representatives on committees and let them know your questions, concerns, or find other ways to be an active part of the community. And many annual meetings might post popular lectures and notes from the meeting on their websites you can refer to if you cannot attend.
All in all, there is a lot to gain from attending your club's Annual Meeting. Being ready to learn and prepared with questions is a great way to get the most from your membership. You might make new friends, find a new perspective, or learn new ways to participate in club events & shows.