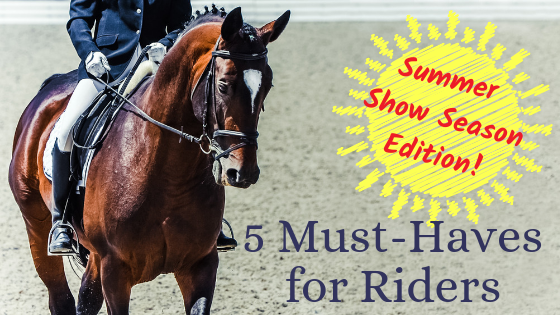 5 Must-Haves for Hot Summer Shows
Looking forward to horse show season and actually living it are the stuff of memes. If you want to be the "how I think I look on a hot day at the show" photo, you've got to prepare. Here are some ways to prevent you from being the "how I actually look" photo.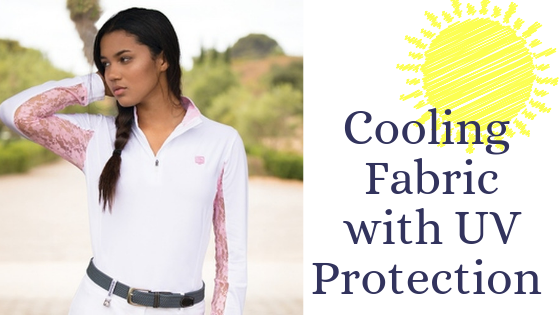 1.Cooling Fabric with UV Protection
When you're competing, you have to be out there at any hour of the day, looking sharp and giving it your all. On hot summer show days, clothing is key to your ability to function. With modern fabric technology, we have lighter, ventilated, quick drying fabrics that offer cooling and sun protection to riders.
IceFil fabric technology helps cool skin by up to 5 degrees. When the rider starts to perspire, IceFil springs into action for welcome relief. Moisture wicking show shirts from Romfh, Essex Classics, and Ariat are ideal for keeping you comfortable and looking professional, even when jackets are waived. Ventilated jackets like the AA Motionlite Competition Jacket, RJ Classics Hunter Shadbelly, and elegant show coats from Cavalleria Toscana and Equiline offer many features to keep you looking and feeling confident.
Choose riding socks with CoolMax fabric, like Foot Huggies Equestrian Socks, Kingsland Yopal and Horze CoolMax Socks. These lightweight socks fit well under snug tall boots and keep your feet cooler and drier, helping prevent Swamp Foot and Stinky Boot Syndrome.
While sun protection won't make you cooler, getting a sunburn stinks. Wrinkles and skin cancer stinks exponentially more. Try a mineral sunscreen first thing in the morning and add SPF powder face makeup if you dare to wear any. Treat your lips to Mary's Botanicals Lip Balm, an all-natural SPF 10 lip protectant that comes in Peppermint and refreshing Lemon. Fun fact: UPF is the rating for fabric, SPF is the rating for sunscreen.
2.Ventilated Helmet
You won't see too many velveteen hunt caps and helmets around these days, for good reason. Modern riding helmets are far safer, sleeker, more comfortable, and have airflow built in. Many have removable CoolMax liners that can be laundered to stay fresh. Samshield, GPA, and KASK all get top marks for ventilation with safety and style. For a budget-friendly option, check out the Tipperary Royal Equestrian and Ovation Z-6 Glitz.
3.Shade
Finding it, not throwing it. When in the sun and not wearing your helmet, put on a hat. The wider the brim the better, but anything that shades your face is helpful. Mary's always has tons of ball caps from Western and English brands for men, women, and kids. Visors are great, but if you have a sensitive scalp or thin hair you'll want to keep that noggin covered. Hang out in the shade whenever you can, preferably with a sleepy little dog to put you in a good mood.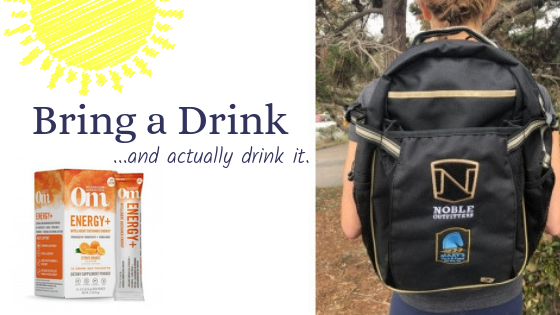 4.Hydration
Do not wait to drink water until you've been at the show for 6 hours and are desperately thirsty. Keep hydrated in the days leading up to the show so you start from a good place. Keep a water bottle close at hand in an equestrian bag like the Samshield Iconpack or Mary's Ringside Backpack. If it's very hot your horse is probably getting electrolytes and maybe you need a little boost, too! Om Energy+ is a citrus flavored drink powder to add to your water bottle. It hydrates and energizes you all day, naturally, without caffeine. Handy drink packets are perfect to stash in your backpack or tack trunk.
Also - if you feel faint, lightheaded, or woozy, let someone know! You won't make the best decisions if you're in distress. Like jumping the course when you can't really see it through the blur and tingly stars. Surprise, it's an oxer!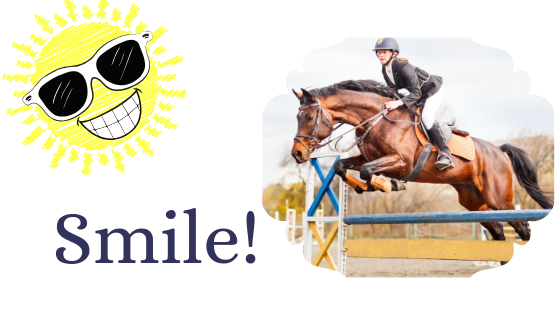 5.Attitude
How you approach a hot day can affect your ability to tolerate it. The more you moan and complain about the heat, the more miserable you'll be, as well as everyone around you. Perhaps ponder the past, when riders wore wool hunt coats and cotton ratcatchers that stayed wet, had to use boot hooks to pull stiff boots onto legs puffy from the heat, and wore the aforementioned velveteen hunt caps. They showed all day and enjoyed every minute, right? Right! You have IceFil. You have a breathable mesh show jacket. You have buttery soft zippered boots and a ventilated helmet that actually protects your head. Smile, seize that hot summer day, and go get your ribbons!