Nancy is Mary's Most Amazing Copywriter - you'll see her work all over the Mary's website! Here are a few of her favorite things at Mary's Tack and Feed: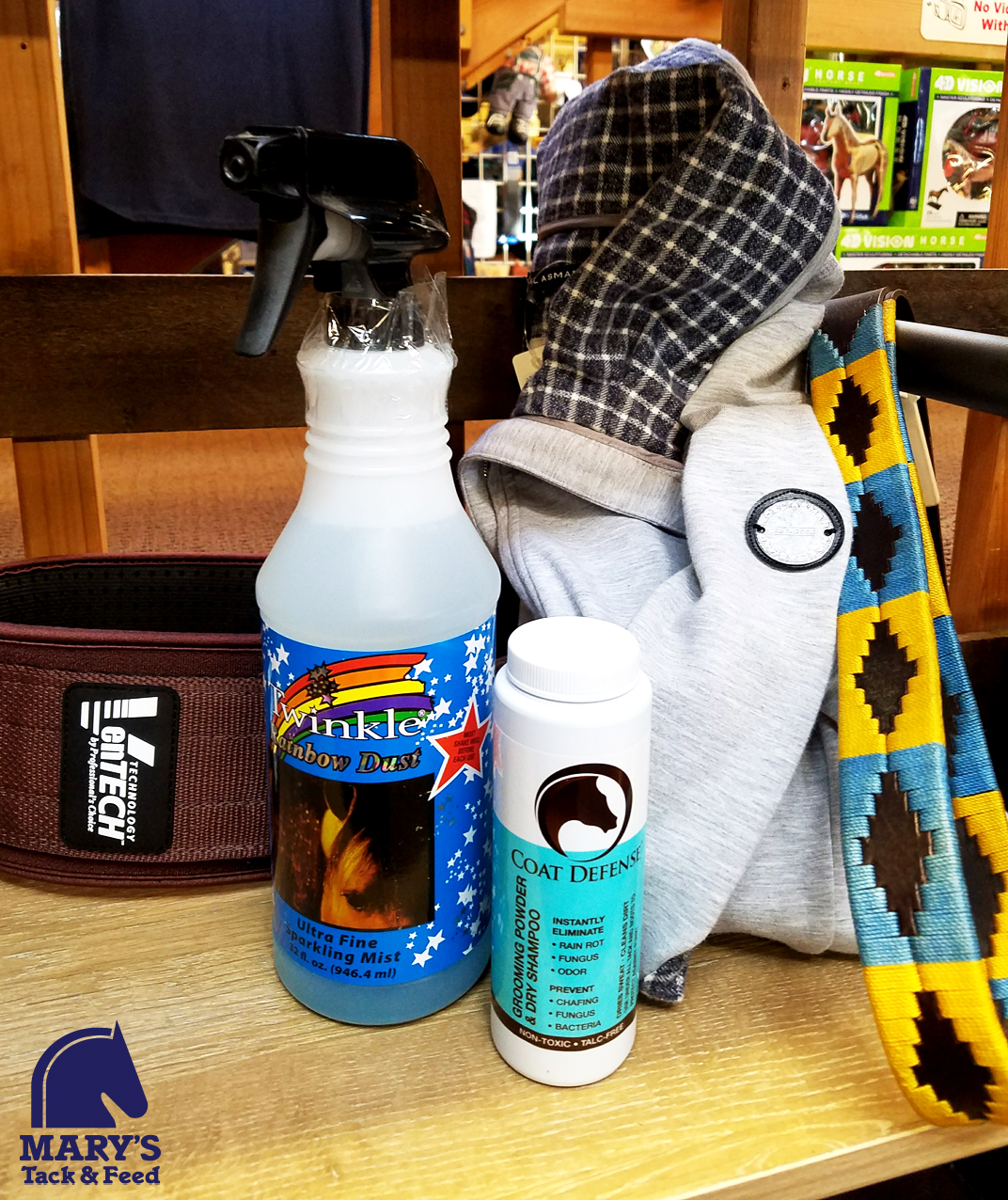 Gaucho Goods Belts - The classic Argentine polo look is always a winning style. These belts have soft, supple leather that is comfortable for all-day wear. They make handsome dog collars and leads, too, if you want to get matchy-matchy with your best friend.
Professional's Choice SMx VenTECH Girth - I am serious about clean tack and I can easily wipe down the ventilated neoprene liner or remove it for washing as needed. Sturdy, secure, flexible, and made in the USA.
Coat Defense Powder- It cleared up flaky skin patches on my horse virtually overnight. My son's polo pony isn't fond of grooming and the powder helps with touch ups. We don't like to rinse her after chukkers on cold nights; she's clipped and must be dry before her blanket goes on. We massage Coat Defense Powder into damp areas, wait a minute, then brush. Works great, saves time, and I don't worry about skin irritation.
Twinkle Rainbow Dust Spray - I love to spray this on my horse's mane & tail. OK, I admit it, I spray it all over my horse. The spray mist leaves a subtle micro-fine glitter that sparkles in the sun. Everyone remarks how beautiful it is. Glitter is good.
Asmar Equestrian sweaters and vests - Beautifully made, luxurious feel, and flattering fit. Whenever I think I don't need another vest, I see the newest Asmar style and realize I actually do